Giving Tuesday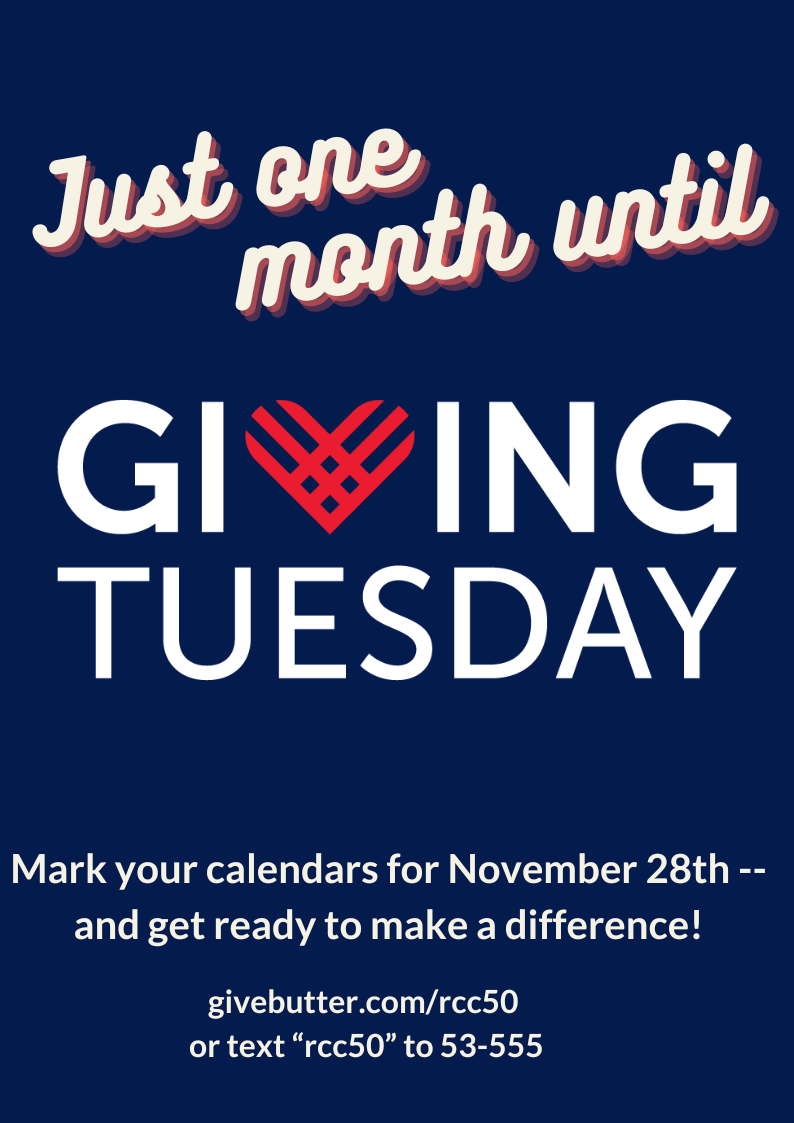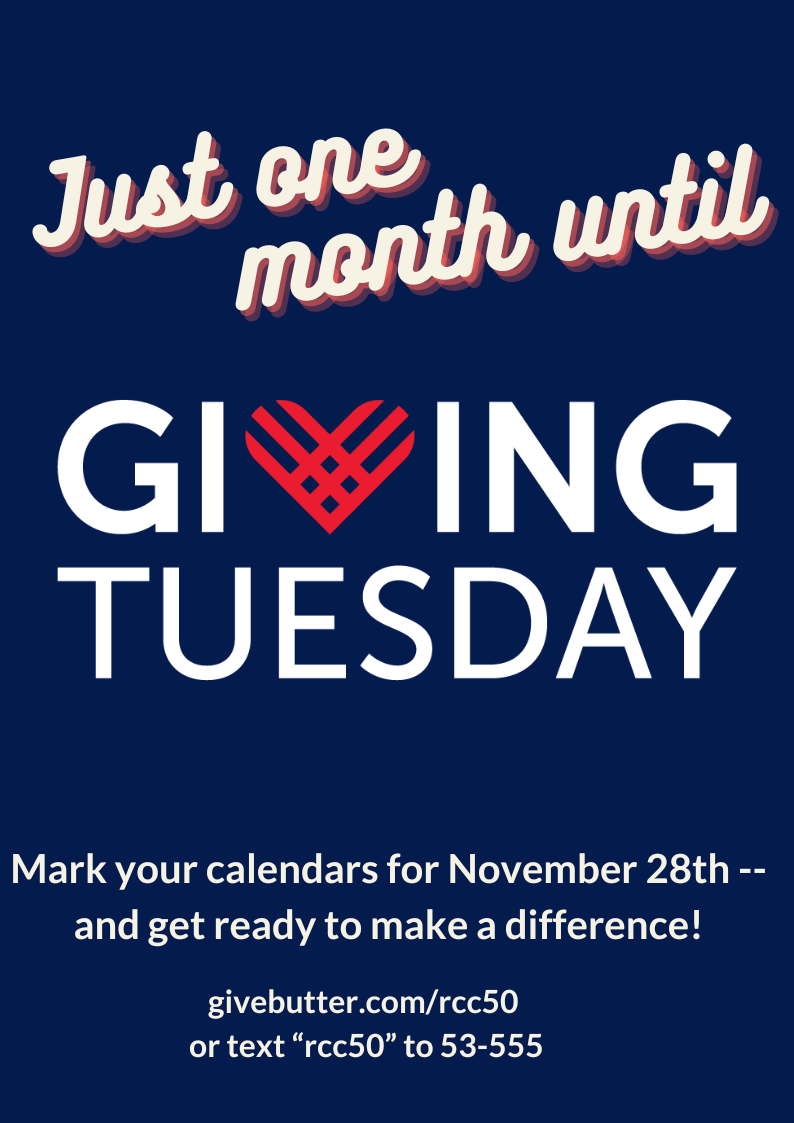 November 28, 2023, is GivingTuesday—a global day of giving where people all over the world come together to support their favorite nonprofits.
For the RCC, this is a very special giving Tuesday – it is our 50th year, after all! And just as we've been helping Dane County survivors all that time, we've also been supported by donors like you. 
We'd like to get 50 recurring donors signed up
on Giving Tuesday.
This Giving Tuesday we're continuing to celebrate this milestone year with a special goal:
Here's how you can get involved:

Sign up as a Recurring Donor to the RCC between today and Giving Tuesday. Your kindness and generosity will help us provide resources and support for survivors of sexual violence as well as helping us continue to educate and advocate for everyone in Dane County affected by it.
If you don't already, follow us on Facebook, Instagram, or on LinkedIn to see how we celebrate donors like you and the difference they make.
Spread the word by telling your friends, family, and coworkers why you're passionate about the RCC's mission of ending sexual violence and invite them to join you in making a difference on Giving Tuesday.

We have provided resources and programs to help survivors of sexual violence and their loved ones throughout Dane County for fifty years because of supporters like you. I hope you'll join us on GivingTuesday as a recurring donor!

Why wait a whole month to know you've made a difference?
You can donate now for GivingTuesday.